Today, several gas manage department leaders, from Jianxi Province, China, go to a LPG filling station to inspect LPG Storage Tanks, vavles, pipelines and other refilling equipments. The LPG sales is increasing recently for many people worked outside go back to their hometown near the Spring Festival. The leaders do inspection work carefully to keep safe for LPG filling operation.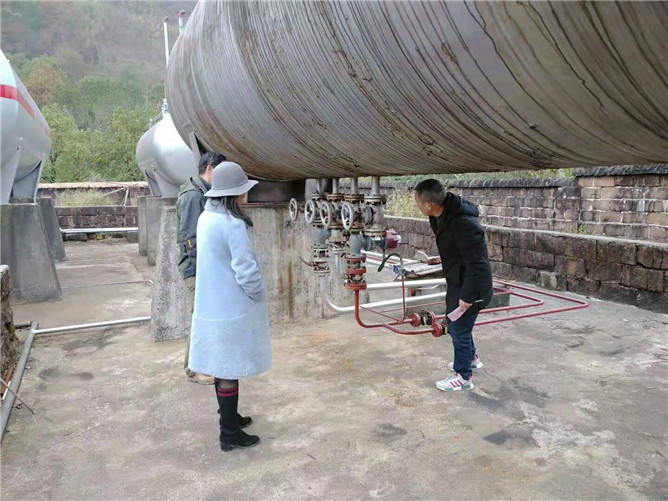 Gas station manager Mr. Bi, who have bought two pieces of 20,000 liters LPG Storage Tank and one unit 60cbm LPG storage tank last year, prepare for the inspection work.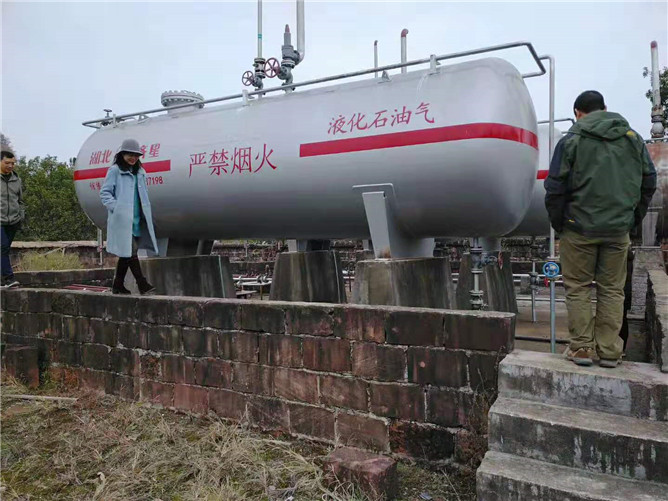 Inspectors measure the thickness of tank body and head to make sure whether corrosion allowance is ok or not, other leakage work including valves, Lpg Pump, pipelines are checked one by one, and at last, they check up all technical documents. Every aspect is done very well and inspection work bring to a successful close.