All pressure vessels must be done hydraulic pressure test before leaving factory to ensure our product is up to standard. The pressure test conditions should be confirmed before.
1. equipment ontology and the ontology of internal parts, welding accessories welding and inspection should be completed
2. the opening reinforcement ring weld inspection
3. after welding heat treatment equipment for heat treatment work has been completed
4. in the pressure test equipment, based on basic secondary grouting meet the strength requirements
Following is the test of one piece of 50cbm LPG Storage Tank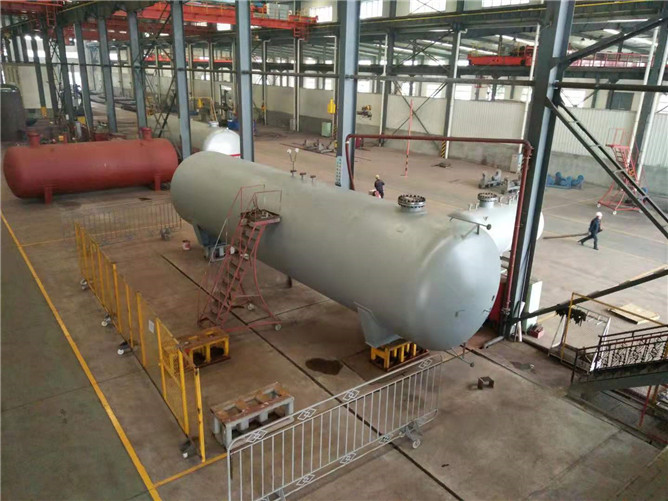 Finally, this LPG Domestic Tank passes the hydraulic testing at pressure 250 psig with no leakage and no deformation.