LPG Tank Trailer is used for transporting LPG gas from petrochemical company to gas filling station, and it is designed with many configurations
and wide range tank capacity. We are top LPG Tank Trailer and other pressure vessels manufacturer in China. Some customers may ask for how
much is the maximum volume about LPG trailer you can offer, let's introduce it as follows.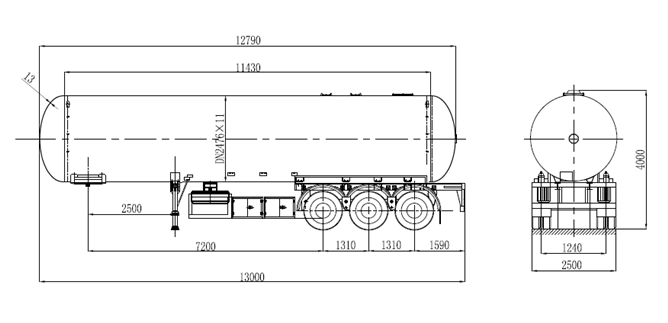 Many factors must be considered such as axle load, tank material, total weight, external dimensions etc when it comes to designing LPG tank
trailer, The maximum tank capacity we can offer is about 62 cubic meters according to Chinese mobile Pressure Vessel code, which stipulates total
weight of a LPG tank trailer must be less than 40,000 kg and total length is less than 13 meters.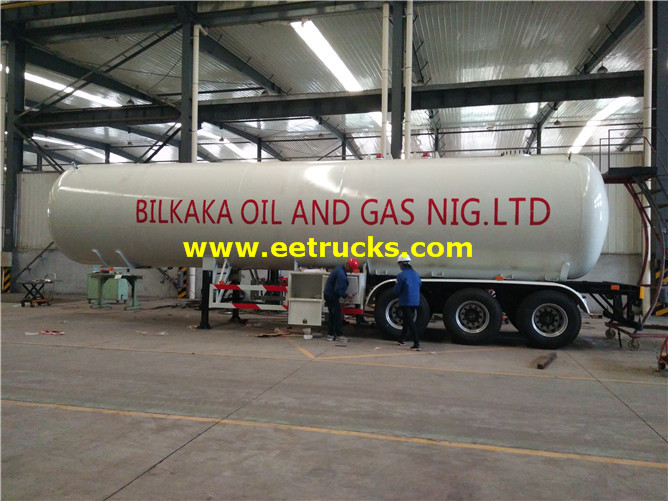 We can also design LPG tank trailers as per your requirement without domestic code limit on quality and safety promise, and different materials
like Q345R, Q370R, Q420R and SA 516 are available.