Two pieces of new 60cbm LPG Storage Tanks insteading of old tanks falling due are lifted on foundation support by a 80ton crane in Huangshan, China's Anhui province on July 6, 2020. The tanks are designed with a diameter of 2700mm and a total length of 11,000mm.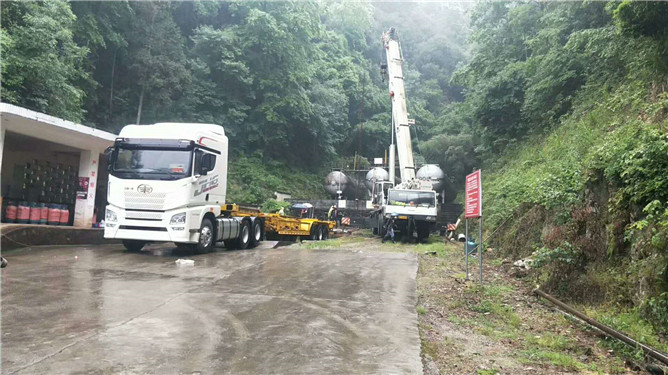 "All first LPG cut-off valves must be replaced again, welding seams need to be inspected via NDT and airtightness test must be done at last before filling gas ", said Mr. Chen, executive director of LPG station installation team, who has been engaged 30 years on LPG plant designing and installation work.
Safety is the most important in LPG distribution business and only professional factory and installation company with qualifications approved by government inspection department can ensure this.