LPG distribution business is popular and rewarding in some developing markets, so many customers are trying to build LPG filling stations, where LPG tanks, valves and other equipments are needed and must be installed according to safety regulations. For LPG Storage Tanks, mainly choice includes aboveground and underground models. And we prefer to choose the latter if the building area is not spacious.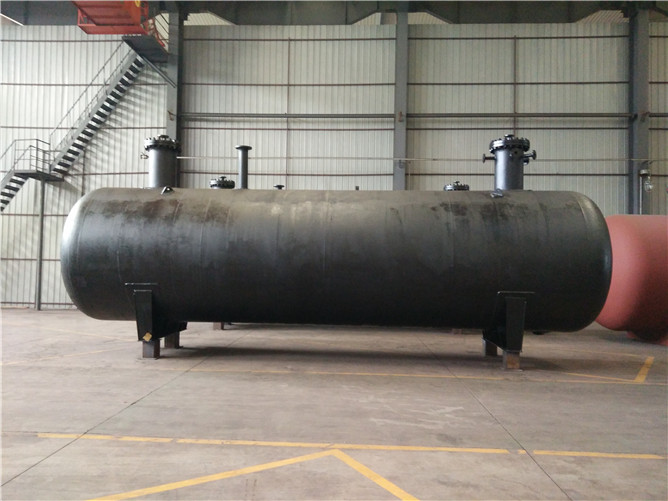 As can be seen, two pieces of 50m3 LPG Underground Tanks are loading on a 17.5 meter semi-trailer and ready for delivery to customer's energy company in Changsha, Central China's Hunan Province. The tanks are 9.2 meters long, with a diameter of 2700mm, shell thickness of 14mm and head thickness of 16mm.
You can see the tanks are black, which is different from common LPG underground tanks. That is because we have done corrosion protection work on the tank surface as per norms, which will continue to avoid corrosion to tank body from soil and rain water during 20 years' long service life.
We have designed many types pressure vessels, as for LPG underground tanks, single or double manholes are available.