As a high-risk transportation vehicle, Oil Tank Trucks are very special. Therefore, the choice of paint surface material for the tank surface is very critical, and preventive measures for anti-corrosion must be done. In this way, the transportation safety of the tanker can be ensured, and the paint layer on the surface of the tank body is actually a preventive work for corrosion prevention. The corrosion protection level is also different according to the actual different needs. The daily oxidation and rainwater are all different. Certainly corrosive, so tankers of different performances will choose the anti-corrosion paint according to the specific environment, let's take a look at the choice of tanker anti-corrosion paint!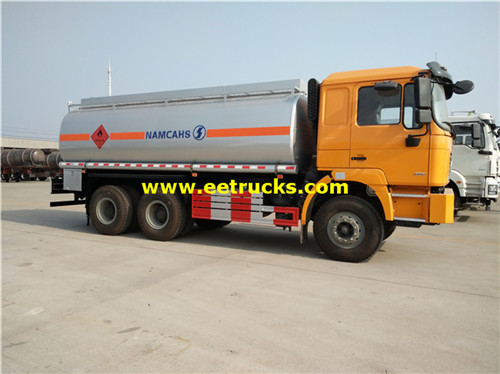 First of all, for some of the more common anti-corrosion treatment of tanker tanks, it is mainly to select the corresponding anti-corrosion material coating, so that a barrier layer is formed inside the tank of the Oil Tank Trucks. However, this is mainly for some corrosive substances, and this anti-corrosion treatment method is mainly applied to the tank protection of some chemical tankers, compared to this level of anti-corrosion is relatively low.
Secondly, for some tankers with a relatively high level of corrosion protection, special metal atomizing sprays will be used. The coating formed after spraying is relatively strong, and its long-lasting performance is also relatively good. More than 30 years of sexuality. Therefore, the anti-corrosion treatment with metal atomized spray is mainly aimed at some Oil Tank Trucks transported in relatively harsh environments. The metal tank sprayed anti-corrosion tank trucks can withstand high temperatures, alkalis, and strong acids.
The highest level of corrosion resistance is due to the use of heavy linings to protect against corrosion. This method of corrosion treatment is mainly used in the transport of chemical liquid tanks. Most chemical vehicle tanks will choose such anti-corrosion treatment methods. Of course, for ordinary tanker tanks, it is not necessary to use this anti-corrosion treatment. These are the specific methods for anti-corrosion treatment of Oil Tank Trucks to be shared with riders today!